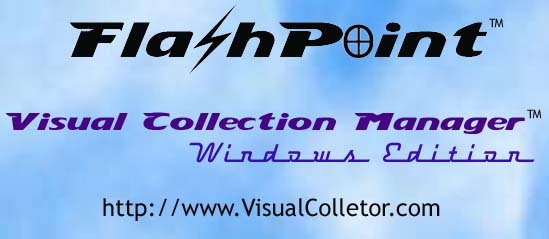 Visual Collection Manager
is a Windows based data management system that was designed specifically to allow collectors to catalog and organize thier collections visually.
Up to 15 custom categories can be easily defined. Each category can have an unlimited number of entries. Each entry has all the detailed specific information a professional collector or museum would require. In addition to this, each entry can have up to three photographs visually integrated with its record.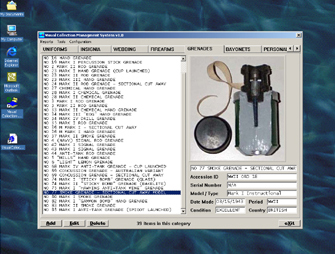 Browsing through data entries has never been easier now that you can visually see the main photograph of each item as you scroll down the list for a given category. Simply press enter or double click an entry and the record expands for full access.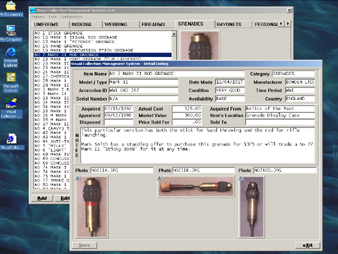 Any of the attached photographs can be enlarged in it's own seperate window for easy viewing. An option allows the image to be sized larger to allow small details to be seen.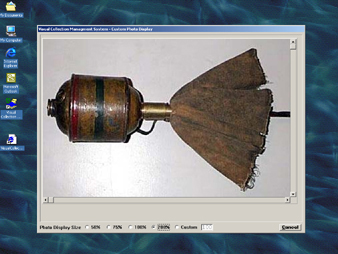 The setup screen allows you to create up to fifteen of your own custom categories to track. These can all be related to a single field of study such as WWII or entirely different from each other depending on your needs. Flexibility like this allows you to create one category containing a baseball card collection, another containing a coin collection, etc.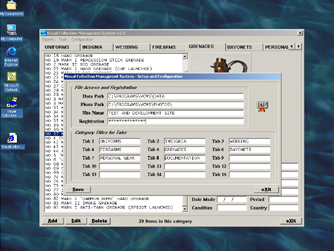 Coming soon to a retailer near you. Watch this site for details.